Privacy Policy
A little more about our cattery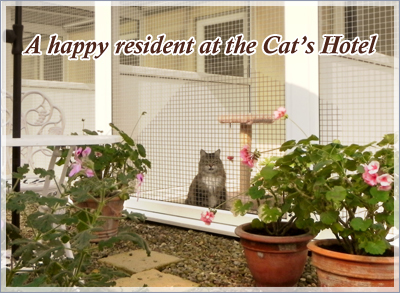 Gilberdyke Cats Hotel are committed to protecting and respecting your privacy.
This policy sets out the basis on which any personal data we collect from you, or that you provide to us, will be handled by us. Please read the following carefully as this Privacy Policy explains what happens to any personal data that you provide to us.
Information We Collect:
The personal information you provide voluntarily to us. For example, when you request information about us or to make a reservation.
Storing Your Personal Data:
We do our utmost to ensure that all reasonable steps are taken to make sure that your data is stored securely. We do not process or store your personal data via electronic means.
Visits To Our Website:
When someone visits Gilberdyke Cats Hotel we use Google Analytics, to collect standard internet log information and details of visitor behaviour patterns. We do this to find out things such as the number of visitors to the various parts of the site. This information is only processed in a way which does not identify anyone.
We do not use cookies for collecting personal information from our site. (A cookie is a small amount of data that is sent to your browser from a web server and stored on your computer's hard drive).
Disclosing Your Information:
We will not disclose your personal information to any other party other than in accordance with this Privacy Policy and in the circumstances detailed below:
1. In the event that we sell any or all of our business to the buyer.
2. Where we are legally required by law to disclose your personal information.
3. To further fraud protection and reduce the risk of fraud.
4. In the event that we need to contact a veterinary professional regarding the health and well-being of your cat/pet.
Access To Information:
In accordance with the Data Protection Act 2018 which supplements the EU General Data Protection Regulation (GDPR) you have the right to access any information that we hold relating to you.
We will update this policy from time to time so please review this policy regularly.