About Us
A little more about our cattery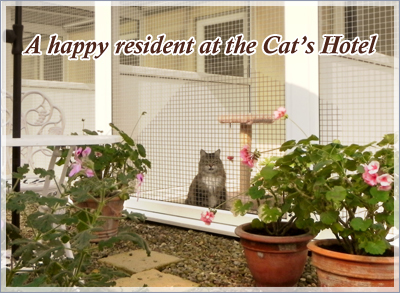 The Hotel previously run by the Miles family is now done so by their daughter and son in law, Jonathan and Caroline Baggaley.
They continue to be well respected and have earned the trust and respect of all local professionals concerned with the care of pets. Jonathan and Caroline were one of the first in the area to comply with and to be granted a new licence following the changes in legislation to the Animal Welfare Regulations Act 2018. The accommodation provided is second to none.
It is far more spacious than that of our competitors, homely and luxuriously warm during the colder months. We spend a lot of time settling our guests in, getting to know them and attending to their dietary requirements. Please feel free to bring favourite toys but not feeding dishes.
We do require you to bring your cat's own bed or bedding as these items really help them feel comfortable and secure. The Cattery is covered by an up to date security system and we are in attendance at all times.