Contact us
GET IN TOUCH WITH Gilberdyke Cats Hotel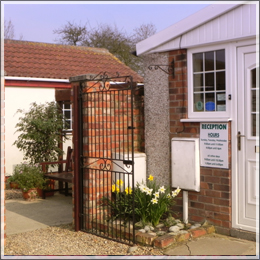 For upto date information on bookings, prices and methods of payment please contact us by telephone.
We can discuss your requirements and send you a brochure with information regarding vaccinations, etc.
You can contact us on:
Tel:
01430 440134
Gilberdyke Cats Hotel
Bennetland Lane, Gilberdyke
Brough, HU15 2TN
Sat Nav - HU15 2TN
For Sat Nav users; when approaching from the East continue on the B1230 towards Howden. Just beyond eDecks turn into Mill Lane which leads to Bennettland Lane.
Business Hours:
Sundays, Tuesdays and Wednesdays:
9.00 am - 11 am and 4.00 pm - 6.00 pm
All other days:
9.00 am - 12.30 pm and 1.30 - 6.00 pm
Viewing times
1.30 pm until 3.30 pm - any day except Sundays,
Tuesdays and Wednesdays