Contact us
GET IN TOUCH WITH Gilberdyke Cats Hotel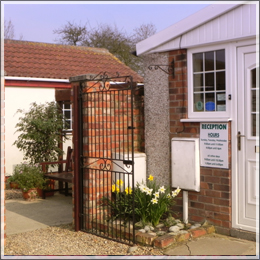 Please telephone the Cattery for information on bookings and up to date prices. We can discuss your requirements and send you a brochure with information regarding vaccinations, etc
Other Terms
A full day is charged for days of arrival and departure. Fees are paid on collection of your cat by cheque, cash or card. In case of long term boarding we require you to settle your account monthly. Please be accurate when making bookings. Exact dates ensure maximum availability of vacancies for all our clients. Clients arriving late or returning early will be required to pay for the original term booked. If you are forced to cancel, we need to receive 7 days notice of cancellation otherwise 50% of the original boarding fee will be charged.
Tel:
01430 440134
Mobile:
07866636928
Gilberdyke Cats Hotel
Bennetland Lane, Gilberdyke
Brough, HU15 2TN
Sat Nav - HU15 2TN
For Sat Nav users; when approaching from the East continue on the B1230 towards Howden. Just beyond eDecks turn into Mill Lane which leads to Bennettland Lane.
Business Hours:
Sundays, Tuesdays and Wednesdays:
9.00 am - 11 am and 4.00 pm - 6.00 pm
All other days:
9.00 am - 12.30 pm and 1.30 - 6.00 pm
During business hours arrivals and collections are by appointment only, appointment times to be confirmed at the time of booking.
Viewing times
1.30 pm until 3.30 pm - any day except Sundays,
Tuesdays and Wednesdays