Welcome to Gilberdyke Cats Hotel »
Luxury Boarding Cattery in Hull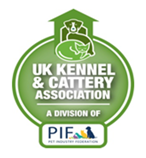 The boarding cattery was started by Mr & Mrs Miles in 1978. Their Daughter and Son-in-Law, Jonathan and Caroline Baggaley, are now the proud owners continuing the family business.
We have continually improved and renovated the accommodation and several years ago completed our new spacious cat apartments each with central heating and private outdoor terraces.
We believe these buildings to be of a superior standard and surpass all other catteries. This is especially important during the winter months when a healthly, cosy atmosphere is all the more essential.
We pride ourselves on getting to know our feline guests extremely well and are happy to cater for their particular needs. We believe that, in caring for animals, experience counts - and we've got lots of it.
We are members of the British Kennel and Cattery Association - Pet Industry Federation.
Chosen by caring owners for our sensitive approach to their cats' individual requirements.
We are fully licensed under The Animal Welfare (Licensing of Activities involving Animals)[England] Regulations 2018.
Licence Holder: Mr Jonathan Baggaley.
Licence No: AAL102; Licence Summary: 244382.